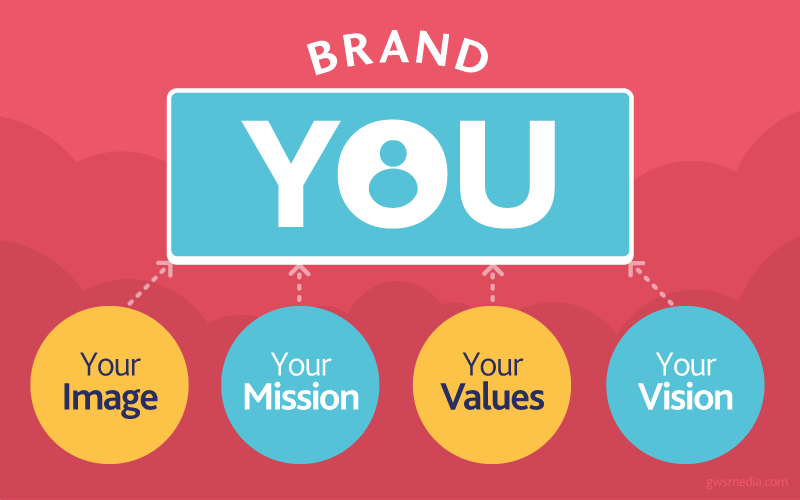 MYTHS ABOUT THE BRAND CALLED 'YOU'
You are always Branding Yourself!
Times are changing, and people are getting aware about the Importance of Personal Branding and what it can do to them and their business. Despite the awareness, some people still confuse Personal Branding to Self-Promotion. So, I am writing this, majorly to break the Myths around Personal Branding.
Myth 1: Brand is all about the name, logo and the slogan
Brand is more than just a name, slogan or symbol. It is more about what you stand for and what you believe in. It is about who you are and what values you bring out in what you do. It is all about being YOU, being authentic and being real.
The branding that you see with the logo, name and symbol is something that is the tip of the ice-berg and is often confused with the brand.
You are the BRAND. Your website, logo and slogan is the branding.
In today's competitive business environment, it may seem nearly impossible to stand out. But many people have managed to step out of the shadows by opting for a strategy primarily used by businesses themselves.
Myth 2: Branding is about being on Social Media
Real-world activities are separate from virtual-world branding. Today, we live in an era where we need to know that everything we do, both intentionally and not, contributes to the way others are perceiving your personal brand. Interestingly, social media plays a vital role in telling the world who you are.
Personal branding allows you to establish a reputation and an identity while still maintaining a personal level of trust and interaction. It could be through social media or offline. But it is equally important for you to be aware of your offline image. Offline branding is all about how you meet people in real life. When branding is not done the right way – offline and online, there can be a visible mismatch. This leads to lack of congruency and consistency in the way people see you. This can be misleading, and the can often lead to eventual loss of credibility.
Myth 3: You need to appear 'perfect' to be a brand
Most people try to appear 'perfect' when they project themselves offline and online. The key here is being real and authentic. People connect to you because you are human – you have a not surreal. You are made of successes and failures; you make mistakes and accept them; learn from life and grow. You are not a photo-shopped image or a picture-perfect or a fairy tale character.
Your personal brand is something that follows you around whether you want it to or not. It's something that exists even if we don't bother to cultivate it. From job to job, the way you present yourselves professionally matters, and it is instrumental in establishing yourself as a valuable leader.
It is also becoming increasingly important because modern audiences tend to trust people more than corporations. So, it is extremely important to be consistent and authentic and also to make sure that is the image that is conveyed.
Furthermore, people want to do business with other people, not with companies. Putting a strong personal brand on the frontline can actually make a huge difference!
BE THE BRAND