This Blog, on the art of being connected in the COVID time of Social distancing, is written by our Guest Blogger Ms. Sweta Mishra
Enabling organizational well being
The COVID outbreak has pushed all organizations to rethink their Operating model, Technology infrastructure and overall people strategy. Organizations are trying to stay afloat and individuals are trying to cope to the best of their abilities. A significant subset of the overall people strategy is the "Wellness agenda" . If there is a point in history when HR functions need to review their employee well-being strategy with a tooth comb, the time is now. And for the wellness strategy to work, it is important that we first take stock of the individual life context which has been drastically altered in the past couple of months.
What has COVID taken away from a regular office goer?
Amongst many things that the COVID outbreak has snatched away; one is the individual liberty to create experiences for oneself. The fun in hanging out with friends over coffee, the impulsive shopping trips, a calming spa treatment at the end of a tiring day, the adrenaline rush of exercising in a spacious gym with music blaring….so on and so forth. With due respect to the fundamental problems, (of poverty, lack of food and fear of death through the infection), in this blog, I am talking about a regular office goer, who invests the most significant amount of his/her time and energy into their jobs, with the hope that they would be able to sustain a lifestyle of their choice. (Such individuals constitute our demographic majority.)
With most of us forced to stay indoors and work remotely, here are the inevitable (on the surface) outcomes we are dealing with:
For the ones staying with their families, there is household work, family, and childcare along with work related deliverable
For individuals staying alone, it is a daily task to deal with loneliness (despite access to video calls)
Extremely minimal or zero access to whims, cravings, impulses (shopping, spa, partying etc.)
Extreme monotony (despi access to Netflix) and fatigue (physical/emotional or both)
Decoding the anxiety
Scratch the surface and you would find that all of us are dealing with a substantial amount of anxiety. The cause of this anxiety has deeper roots than what has been explained above.
Lack of control
Our lives are about plans that we implement, deadlines that we meet, technology that enables us in many ways. And here we are, not knowing when life would return to normal; when we can meet friends like we used to; or design our daily schedule as per our desire. At its very core, this situation questions our sense of control…a sense that has been progressively strengthened across centuries of scientific and technological developments Going to your workplace and mingling with friends and colleagues was a healthy break from what one needed to deal with at home. There were friends, confidants and mentors who helped us navigate through life's problems. Being in physical presence of these individuals was a huge part of our support system. With that gone, we face one of the biggest challenges that the global pandemic has thrown at us lack of Connectedness.
Fatigue.... from loneliness or relationships
It is not necessary that someone who is surrounded by family is in a happy space now. While loneliness can cause fatigue, so can unhealthy and dysfunctional relationships.
Lack of Connectedness
This is one of the most natural outcomes of social distancing. The feeling of belonging…to a community, to a group of friends…is challenged. To me, this is the most critical point while reviewing the people strategy of any organization. Organizational well being strategies must include a framework that enables Connectedness.
Enabling Connectedness: A suggested approach
Enabling Connectedness is a simple yet complex action item. Simple because you can talk and connect; complex because you may not feel adequately empowered to deal with issues that pop up, if at all they do. But any organization that is determined to maintain employee well-being must give it a try. I suggest a three-pronged approach illustrated below:
1. Conversations as a diagnostic tool:
First things first; increase the frequency/coverage of any employee touch points you already have…. without waiting for things to become back. It is time to learn to become even more attentive and completely present in telephonic conversations. If you are a good listener, you will be able to gather a general sense of the space that the employee is in. If you are not, then please remember to ask specific questions regarding well being in the current situation. If not anything, that will ensure a genuine attempt and will also give you information that you need, to draw a picture about the overall employee mood in the organization.
2. Maintaining a sense of community:
I am confident that all of us have quickly transitioned to online engagement activities. But please do not stop at the participation numbers as a success metric. There is more to be done….to enable a sense of belonging. One of the most enjoyable things about going to the office was being in the presence of individuals we loved hanging out with; cracking jokes; having tea together.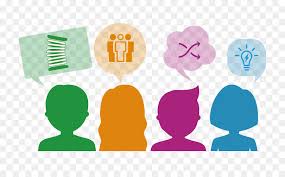 We may not be aware of it daily, but for most of us there is huge solace in belonging. Our engagement strategy should in some way enable that sense of community. So, our thinking needs to be multi directional: Online games bring people together, they have fun, we post pictures; that's one part of it. But, there is a lot of additional work that needs to be done on few other areas:
How do you enable experience sharing?
How do you enable Connectedness between managers and reporters?
How do you enable a sense of camaraderie between multiple groups?
Most importantly how do you do this without the possibility of getting people under one roof? A robust engagement strategy that is relevant, must take these questions into consideration.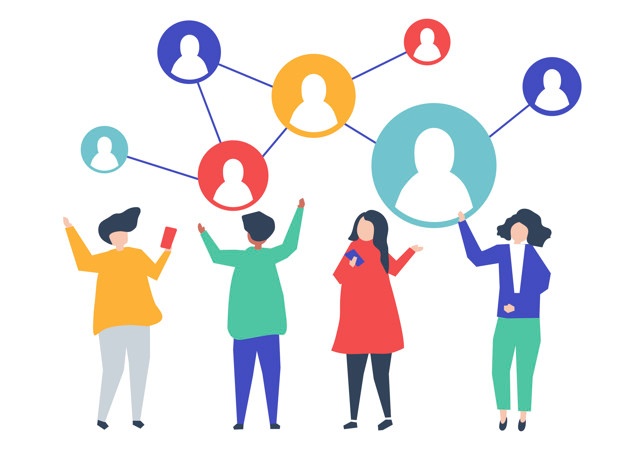 3. Transparency around context:
We might be doing a lot of work in the background to keep the ship afloat. But let's put a structure of communication in place that enables us to share that information with employees periodically. This is an imperative considering two current realities:
A lot of us are dealing with anxiety around the future of our careers
Rumor mills are dangerous and can only be countered by communication
4. BE CONFIDENT
If there is consistent transparency on context, on organizational strategy and standing, decisions taken are rationalized and accepted better. When the world is dealing with a pandemic, the least we can do is show our employees that we are doing our best, realistically, and sensitively. A good example of this is performance appraisal conversations. Many organizations follow an appraisal cycle of April to March. Different organizations have taken different approaches depending on how the overall business situation looks like for them; some are continuing business as usual, some have postponed their appraisals, some have gone with no increments, some have gone for pay cuts for management…so on and so forth.
Well, to a regular employee, these are business decisions. It is important that these are put in context, through the right kind of communication. Let us tell them what we are doing to safeguard the organization's interests, their interests, to maintain business continuity, link the decision to an intention related to business and individual well-being. That will enable them to stay connected to the reality and rationalize the decision. "Being in the know how" is a big part of staying connected.
In summary, we are all doing our bit. But it is evident that technology is not adequate for Connectedness. If it were, there would be no psychological outcomes to living in isolation. Technology is a tool, but 'US' human being will always need human beings. At its very core, the HR engagement strategy of today needs to take note of this. Designing an apt strategy for the current times requires a deeper understanding of what the individual is dealing with and a clear intention to reach out and connect.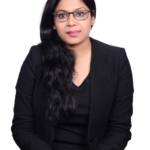 Our Guest Blogger for this Blog is Ms.Sweta Mishra. She has an Overall 16+ years of varied HR experience in industries across fintech,consulting, banking, finance, IT and ITES.
Professional experience includes in-depth exposure to all HR domains spanning across HR generalist responsibilities, Employee Engagement, Performance management, OD, leadership development and learning. Currently head HR globally for Indus Valley Partners, a fintech firm.