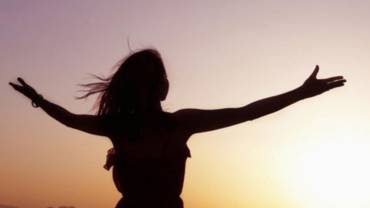 As a child, I used to think that scoring good grades will make me happy, then in my teens, I thought that board examination was a way of finding happiness, in my youth days, the definition of happiness changed to having a successful career and finding the perfect spouse. Is it not something that we all share? We keep on growing our material rewards, attaining the best job, the most handsome husband or the most beautiful wife, we do become happy for sometime but that joy never lasts long, isn't that so? We keep on attaching our joy to the outside world and self love becomes a mere choice, if I do good in my career, I would love myself and if I fail, I would hate myself to the extent of destroying myself by engaging in drinking, smoking and now we have a better escape, the great drug therapy. After a deep introspection I have realized that the cause of our unhappiness is that we have failed to love ourselves unconditionally. Why do we have to do something or prove anything in order to love ourselves? I have realized that the most toxic feeling one can ever cater is that of guilt, because when it occupies your soul, there is definitely no space for self love.
You wont believe me, let me provide you some instances where you will see how we people are suffering each day due to lack of self love. The moment you wake up and plunge into your social media sites, you find a thousand posts of people who are seeking your approval on a picture of them. There are of course those who love to share their experiences with us and that is something appreciable but a big number of them are doing it because they want one reason to love themselves. On the other hand we have those who engage themselves in flaunting, they may seem irritable but they are actually ones who by speaking high of themselves are reminding their own selves that they are capable of love.
Lets shift our focus to movies, the character KABIR SINGH, who has been the centre of a great controversy is also one of our victims of self sabotaging .He is great doctor and has a promising future but that is not enough to make him fall in love with himself. He drinks uncontrollably, abuses unapologetically not because he wishes to be like that but because he has given up on himself and thinks that he deserves nothing but hatred. Another instance we find in Sanju, who is not able to see himself as a match to his father and drowns himself in drugs and filling the bucket of his soul with overflowing guilt.
Self love is not a desire but a need. We don't question ourselves when we feel hungry or are thirsty, that why do we need to eat or drink? We just do it, am I right? Same goes the story of self love, we don't need a reason to love ourselves, you don't have to be a great student or an amazing son or daughter or an excellent businessman to love yourself. I know that we all have darkness inside of us, none of us are black or white, grey has always been the colour of life, we embrace only the light in us and what happens to the darkness, we hide it under the covers and pretension comes into play. 90% of all mental illnesses have their root cause in not embracing our dark side. Self love has nothing to do with our profession or the amount of money we have in our bank accounts, a poor farmer is sometimes capable of loving himself which even the millionaires fail to do. We must understand this that self love is not an option, whether we are doing good in life or not, self love is a must. You may say that how can we expect a villain to love himself, but let me tell you, if there is self love then there is no villainy. We cannot harm ourselves when we are in love with ourselves.
Recently I was going through a beautiful interview given by KATRINA KAIF which beautifully explains the concept of self love. When asked by a reporter, what difference she finds in her old and new self, she beautifully replied that she has started feeling comfortable in uncomfortable moments of life because she knows that not all things outside her shall go her way, she might or might not receive appreciation by her fans but what makes her feel great is her own voice which speaks of her transition as a beautiful girl to a fine actress. It is when we love ourselves, we remain untouched by outside circumstances and that kind of love is never situational and remains unchanged.
The movie KABIR SINGH is making an appeal to us that self love does'nt come from material success or having good values but it comes from embracing your light and dark side as well, of not pleasing others to receive approval, loving yourself as the way you are. When a mother or a father loves her or his child, they don't attach 'IF' to their love, that is the kind of love we must nurture ourselves with. It is not selfish to love our self but this kind of love is empowering.
Self love has the potential to transform our lives, just like Sanju did after he had spent time in rehabilitation center. It makes us see the same world with different glasses, boosting our confidence and making us feeling comfortable in our own skin.