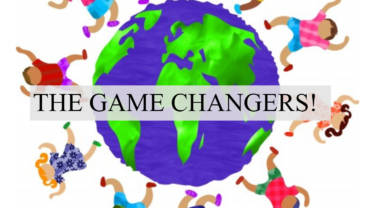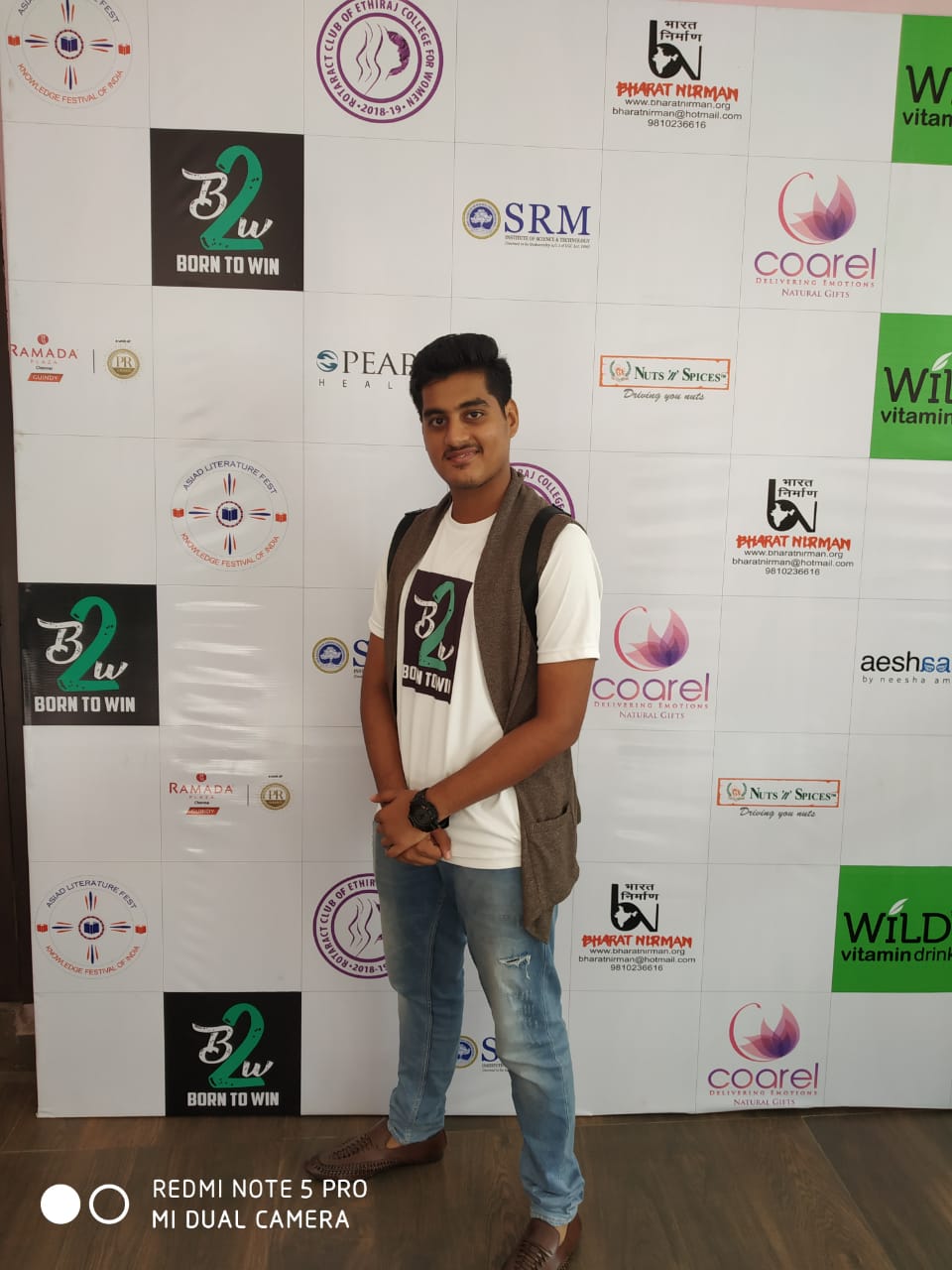 This is the future star 'Jai Aswani', a 16 year old student of Sindhi model school and a young founder 'B2W – BORN TO WIN' an organisation that supports various causes like, SAY NO TO CRACKERS HE FOR SHE RISE FOR RICE ERADICATE PLASTIC BAGS.
As Jai says it, " Initially 7 years back we joined a Jain class called LOOK N LEARN in 2012, Every sunday my brother and I attended the classes in the morning from 10:00 am to 11:00 am. We called our mentors as 'Didi', all dressed in white, clam, loving n caring. We would learn all about humanity and do good to people for no reason.
It was during Diwali in 2012, We had a task not to burst crackers, if we did so we would be given a gift. We shared this task with our mother, My mother said, "If you convince your friends I will give u and your friends gifts". We got super excited, and started making hand made charts with the slogan "say no to crackers". We went from door to door to spread this message in our neighborhood. Many shewed us away. Few appreciated gave us with chocolates. But only 5 families supported us and we celebrated our Diwali in an orphanage.
In our second year, Our school appreciated our efforts and we went to each classroom to spread this message,
In our 3rd year, running GRP supported us, and then onward there was no looking back. Chart papers turned into posters.
and we were all over schools, colleges, and society, 5th year we had a T'shirt signing campaign where 3000 children pledged not to burst crackers. That year in 2016, Dr Kiran Bedi felicitated us on Children's day n we were invited to 'RAJNIVAS', Puducherry.
She promised to organize a Walkathon to support us, and in 2017 we had a Walkathon at Puducherry. Dr Kiran Bedi launched our logo, 'B2W – BORN TO WIN', in the presence of 2000 children. She mentored us to support various causes and that was the triggering point. There was no looking back after that".
Here is a list of the Awards and Recognition that Jai and his team are presented with, MANAVTA MAHOTSAV, HUMANITY CELEBRATION AHMEDABAD 48th JANAMUTSAV PUJ GURUJI NAMRAMUNI MAHARAJ SAHEB Jai Aswani receiving "PARAM AWARD" HUMANITY AWARD YOUNGEST IN HISTORY.. CREST from INDIAN COAST GAURD (FOR VARIOUS CONTRIBUTION TO THE SOCIETY) COLORS SUPER KIDS WEF YOUNG INVOBATOR AWARD They were also covered in various newspapers such as THE HINDU, TIMES OF INDIA, INDIAN EXPRESS AND DT NEXT Jai always stands and lives by this Slogan, "NO ONE IS YOU, AND THAT IS YOUR SUPER POWER!"